Welcome to the fascinating and tasty world of Florentine cuisine
A real joy for lovers of quality food. Florentine cuisine stands out for its authenticity and richness of flavours, representing a unique culinary heritage in the world. At Trattoria Sant'Agostino, we will guide you through a culinary journey to discover the most iconic dishes and traditional flavors of Florentine cuisine. We are proud to offer an extraordinary taste experience for all those who wish to savor authentic Tuscan delicacies.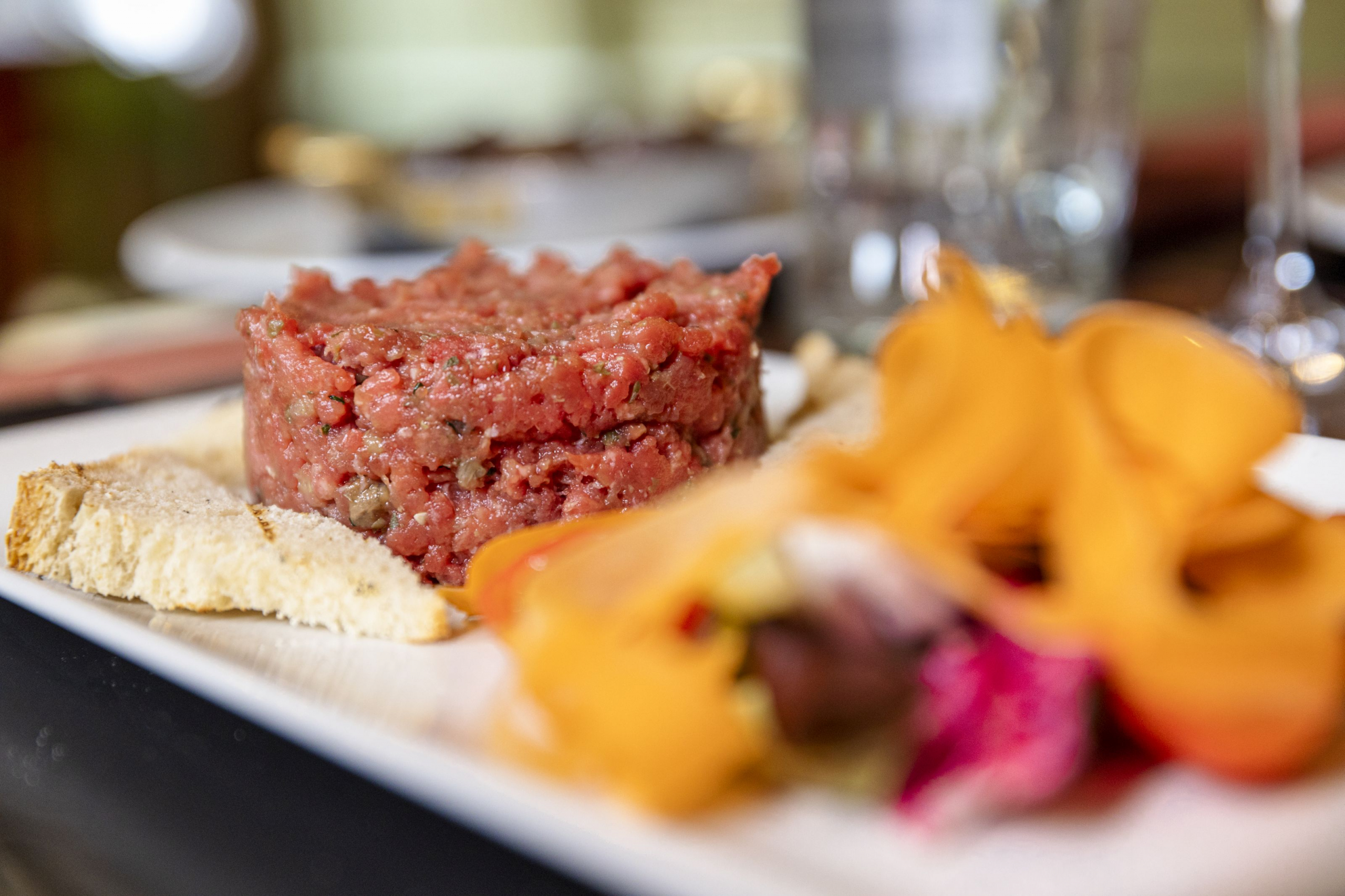 Fiorentina Steak
A mouth-watering experience One of the most famous and loved dishes of Florentine cuisine is the Florentine steak. This succulent and tender beef steak, cut from Chianina breed animals, is a true delight for carnivores. Prepared with skill, it is grilled to enhance the natural flavors of the meat, maintaining its softness and succulence.
Tuscan Wines – The perfect accompaniment for a feast of flavours
 This region is famous for the production of high quality wines, such as Chianti Classico, Brunello di Montalcino and Vino Nobile di Montepulciano. Their complex aromas and flavors blend beautifully with Florentine cuisine, adding a touch of excellence and harmony to the meal. Let our expert sommeliers advise you for an unforgettable wine experience.
In conclusion, Trattoria Sant'Agostino is an exciting culinary journey that offers a range of authentic flavors and unique delicacies. Our restaurant is dedicated to preserving and celebrating the Florentine culinary tradition, offering dishes prepared with passion and top quality ingredients.
Come and visit us and discover authentic Florentine cuisine, a gustatory experience that will remain etched in your memory.
Via Santagost'Agostino 23/r – Ang Via Maffia
Tuscan food, Florence restaurants, Tuscan restaurant florence & bar, Tuscan restaurant Florence, Tuscan restaurants Florence, special restaurants in Florence, best trattorias in Florence, Tuscan restaurant in Florence, restaurant in Florence, best restaurants in Florence, typical Tuscan restaurants in Florence, typical Tuscan restaurant in Florence, eating in Florence, Tuscan restaurant in Florence
https://www.trattoriasantagostino.com/wp-content/uploads/2022/04/TRATTORIA_SAgostino_logo-1-300x151.png
0
0
Trattoria Sant'Agostino
https://www.trattoriasantagostino.com/wp-content/uploads/2022/04/TRATTORIA_SAgostino_logo-1-300x151.png
Trattoria Sant'Agostino
2023-05-24 13:50:08
2023-05-28 11:53:46
Authentic Florentine Cuisine: An Extraordinary Taste Experience