Authentic Tastes of Tuscany: The Restaurant in Florence that Delights the Palates
If you are looking for an authentic Tuscan culinary experience in the heart of Florence, look no further. Trattoria Sant'Agostino offers traditional Tuscan dishes that will enchant your senses and immerse you in the rich gastronomic culture of this region.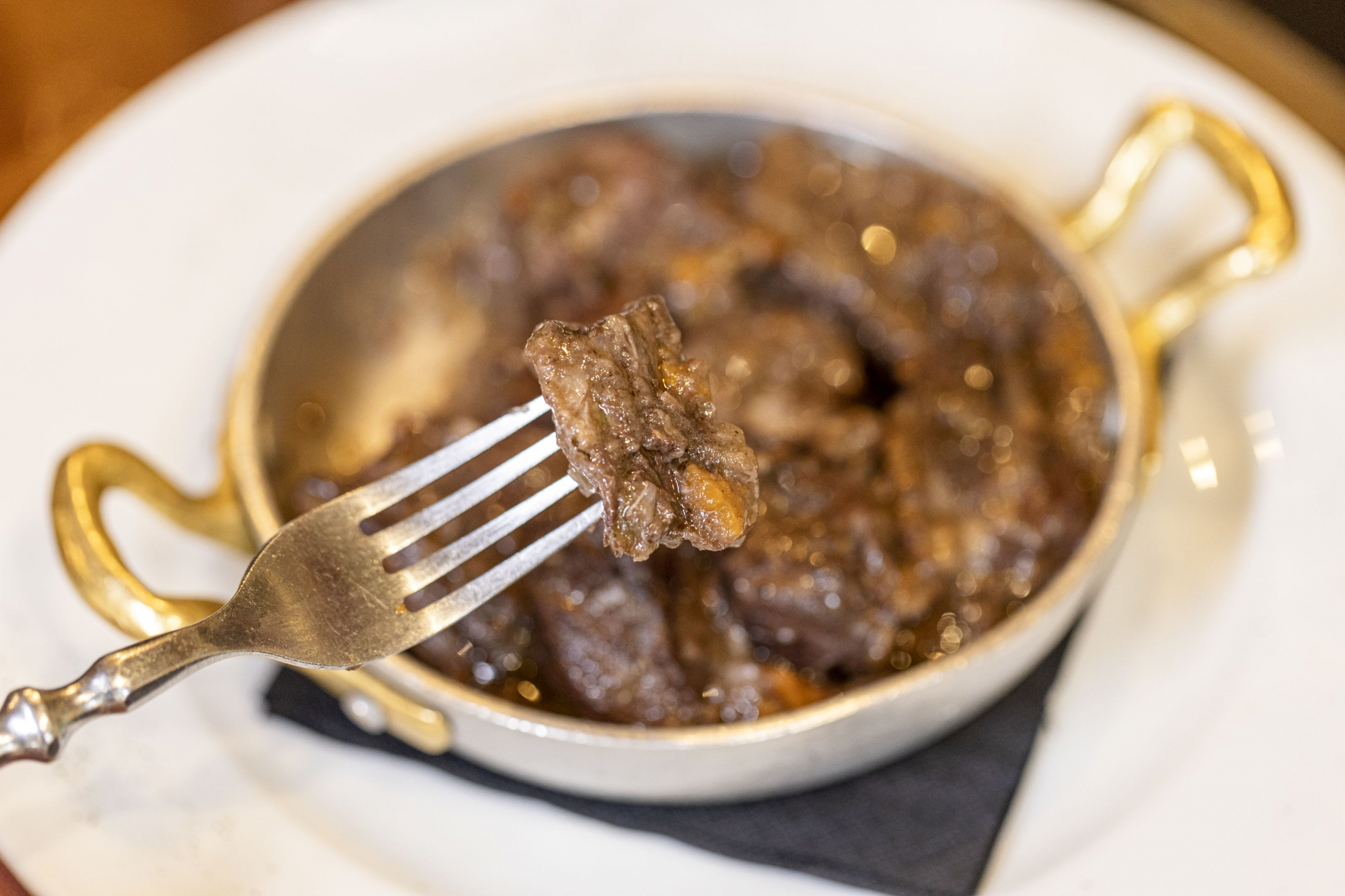 Located in one of the most fascinating cities in the world, Trattoria Sant'Agostino is the ideal place to savor authentic Tuscan cuisine. Our recipes have been handed down for generations and represent the true essence of Tuscan taste. Each dish is prepared with fresh and carefully selected ingredients, guaranteeing the highest quality and tastiness.
Our menu offers a wide selection of Tuscan specialities, which will satisfy even the most demanding palates. From fresh pasta first courses, such as the classic ribollita or pappa al pomodoro, to meat-based delicacies, such as the famous Florentine steak or tender roast pork with fennel, every bite is a journey through flavors and the unique aromas of Tuscany.
Local products are at the heart of our culinary philosophy.
We only use fresh and seasonal ingredients, sourced from local suppliers and selected farmers. Our passion for quality is reflected in every dish we serve, ensuring an authentic and unforgettable gastronomic experience. But it's not just the food that makes our restaurant unique. The welcoming and refined atmosphere creates a complete experience for our guests. The traditional Tuscan furniture, with its warm tones and attention to detail, will make you feel immersed in the unique atmosphere of the Tuscan countryside. Our courteous and professional staff will be at your disposal to ensure impeccable service and make your visit memorable.
To complete your culinary experience, we offer a hand-picked selection of Tuscan wines. Tuscany is renowned for its fine wines and we are proud to offer a wide choice of local labels, which pair perfectly with our dishes. Our sommeliers will be happy to recommend the perfect wine to accompany your meal and further enrich your sensory experience.
Via Santagost'Agostino 23/r – Ang Via Maffia
dinner in Florence, where to eat Tuscan in Florence, eat in Florence, eat Tuscan, Tuscan flavours, Tuscan specialities, Tuscan specialty restaurant in Florence, Tuscan specialties in Florence,
https://www.trattoriasantagostino.com/wp-content/uploads/2022/04/TRATTORIA_SAgostino_logo-1-300x151.png
0
0
Trattoria Sant'Agostino
https://www.trattoriasantagostino.com/wp-content/uploads/2022/04/TRATTORIA_SAgostino_logo-1-300x151.png
Trattoria Sant'Agostino
2023-05-21 17:26:50
2023-05-25 23:12:16
Authentic Tastes of Tuscany: The Florence Restaurant that Delights the Palates