Typical restaurant in Florence
If you are looking for an authentic culinary experience in Florence, look no further: Trattoria Sant'Agostino is the ideal place to immerse yourself in the traditional tastes of the city. We are proud to offer our guests an authentic gastronomic journey through the flavors of Florentine cuisine, all in a welcoming and genuine atmosphere.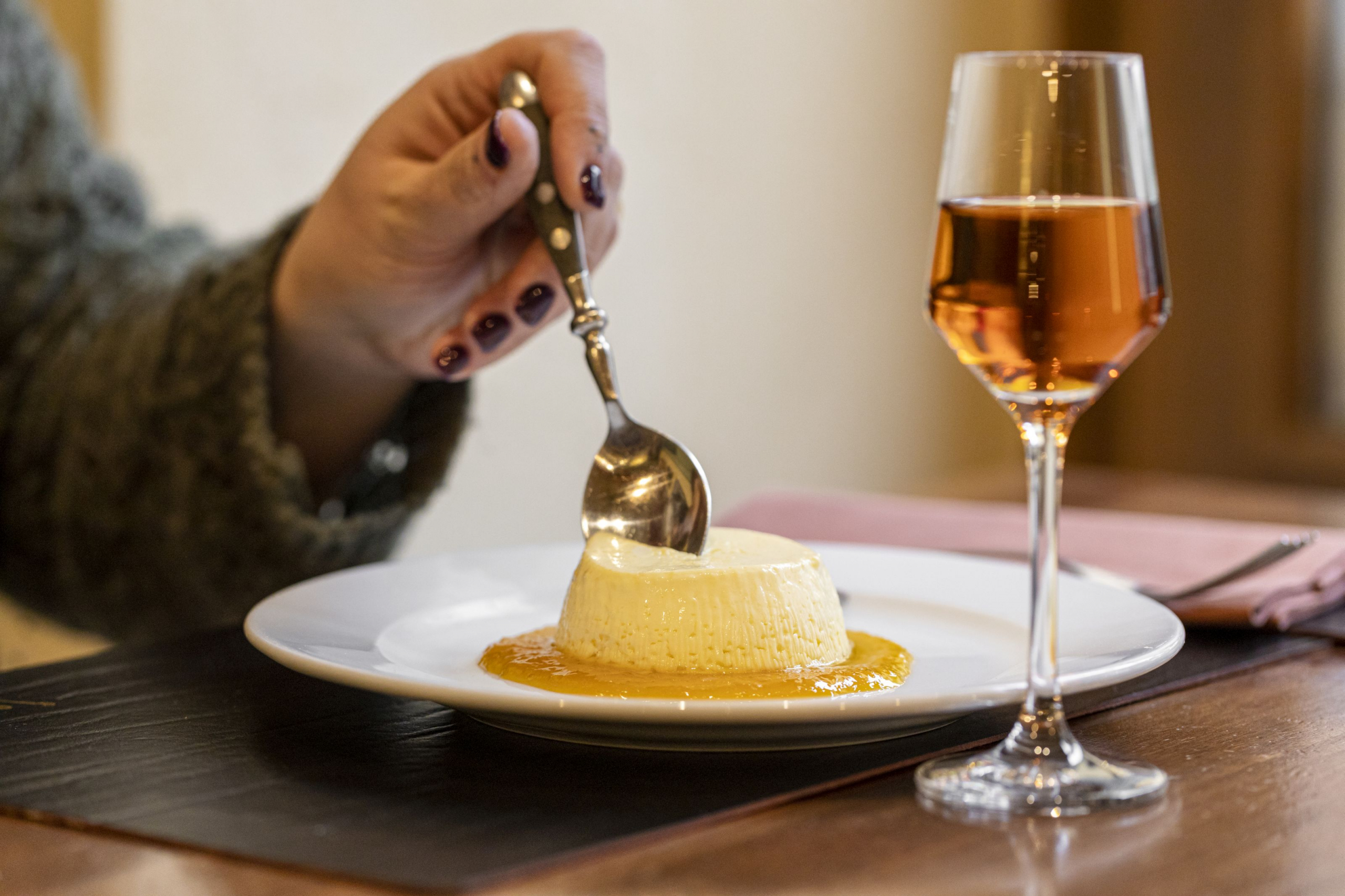 Located in a picturesque street in the historic center of Florence, Trattoria Sant'Agostino welcomes you with the warmth of Tuscan hospitality.
Entering, you will be enveloped in a rustic and familiar atmosphere, with stone walls, wooden furniture and traditional details that recreate the atmosphere of authentic Florentine taverns. We are convinced that the environment is a fundamental element to create a complete experience, and we are happy to offer a characteristic environment that goes perfectly with the flavors we offer.
Our cuisine is based on fresh, high-quality ingredients, which come from carefully selected local suppliers. We are committed to preserving the Florentine culinary tradition, preparing each dish according to recipes handed down from generation to generation. Our expert chefs dedicate time and experience to ensure that every bite is a real explosion of authentic flavors.
Our menu offers a variety of traditional dishes that represent the best of Florentine cuisine.
From the famous ribollita, a thick soup made with bread and vegetables, to the Schiacciata all'olio, a fragrant focaccia dressed with extra virgin olive oil, each dish tells the culinary story of the city. Our first courses include specialties such as pappa al pomodoro, a bread and tomato soup enriched with fresh basil, and pici all'aglione, a homemade pasta with a tasty garlic and tomato sauce. For the main courses, you can taste the classic Florentine tripe or the beef tagliata, an irresistible slice of marinated and grilled meat served with rocket and flakes of Parmigiano Reggiano.
We cannot forget to mention our selection of Tuscan wines, which accompany our dishes to perfection. Tuscany is famous for the production of fine wines, and our trattoria offers a careful choice of local labels, which include Chianti, Brunello di Montalcino and Vino Nobile di Montepulciano. It will be a pleasure for us to recommend the perfect pairing to enrich your meal.
Tuscan dinner in Florence, Trattorias in Florence, Trattoria in Florence, Typical trattorias in Florence, Typical trattoria in Florence, What to eat in Florence, What to eat in Florence Tuscan, Where Tuscan dinner in Florence, characteristic restaurant in Florence
0
0
Trattoria Sant'Agostino
https://www.trattoriasantagostino.com/wp-content/uploads/2022/04/TRATTORIA_SAgostino_logo-1-300x151.png
Trattoria Sant'Agostino
2023-05-22 23:10:34
2023-05-25 23:11:02
Typical restaurant in Florence: Taste the Traditional Flavors of the City