Where to eat Tuscany in Florence
Tuscany is a land of superb wines and ancient flavors. In all the restaurants of the region the wisdom of the chefs is expressed in the courses of the typical Tuscan cuisine borrowed from tradition. Florence is the nerve center of the offer and …. if you really want the best of "Tuscan eating" we are waiting for you at Trattoria Sant Agostino in Florence !!
Trattoria Sant'Agostino offers delicious Tuscan cuisine and impeccable service. It is managed by a group that tries to update typical Tuscan dishes, through courageous and original presentations. We point out the Florentine, very good, the stuffed items and the fish ….
Eating Tuscan in Florence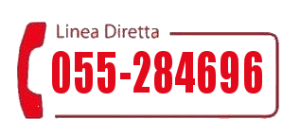 dinner in Florence, where to eat Tuscan in Florence, eat in Florence, eat Tuscan, Tuscan flavors, Tuscan specialties, Restaurant in the Santo Spirito area of Florence, Restaurant near the Lungarno Florence, typical Tuscan restaurant in Florence, Tuscan cuisine restaurant in Florence, Tuscan food in Florence , Where to eat in the Cestello area, eat near the Teatro di Cestello, dinner in Florence in the Teatro di Cestello area
0
0
macciu
https://www.trattoriasantagostino.com/wp-content/uploads/2022/04/TRATTORIA_SAgostino_logo-1-300x151.png
macciu
2021-06-22 09:24:48
2021-06-22 09:24:48
Where to eat Tuscany in Florence