Tuscan restaurant in Florence
Are you planning a trip to Florence and are you looking for an unforgettable culinary experience? Look no further than Trattoria Sant'Agostino in Florence!
Tuscan cuisine is known for its simplicity and attention to fresh, local ingredients. From hearty soups to succulent meats and hand-made pasta, Tuscan cuisine is sure to leave you satisfied and eager to learn more.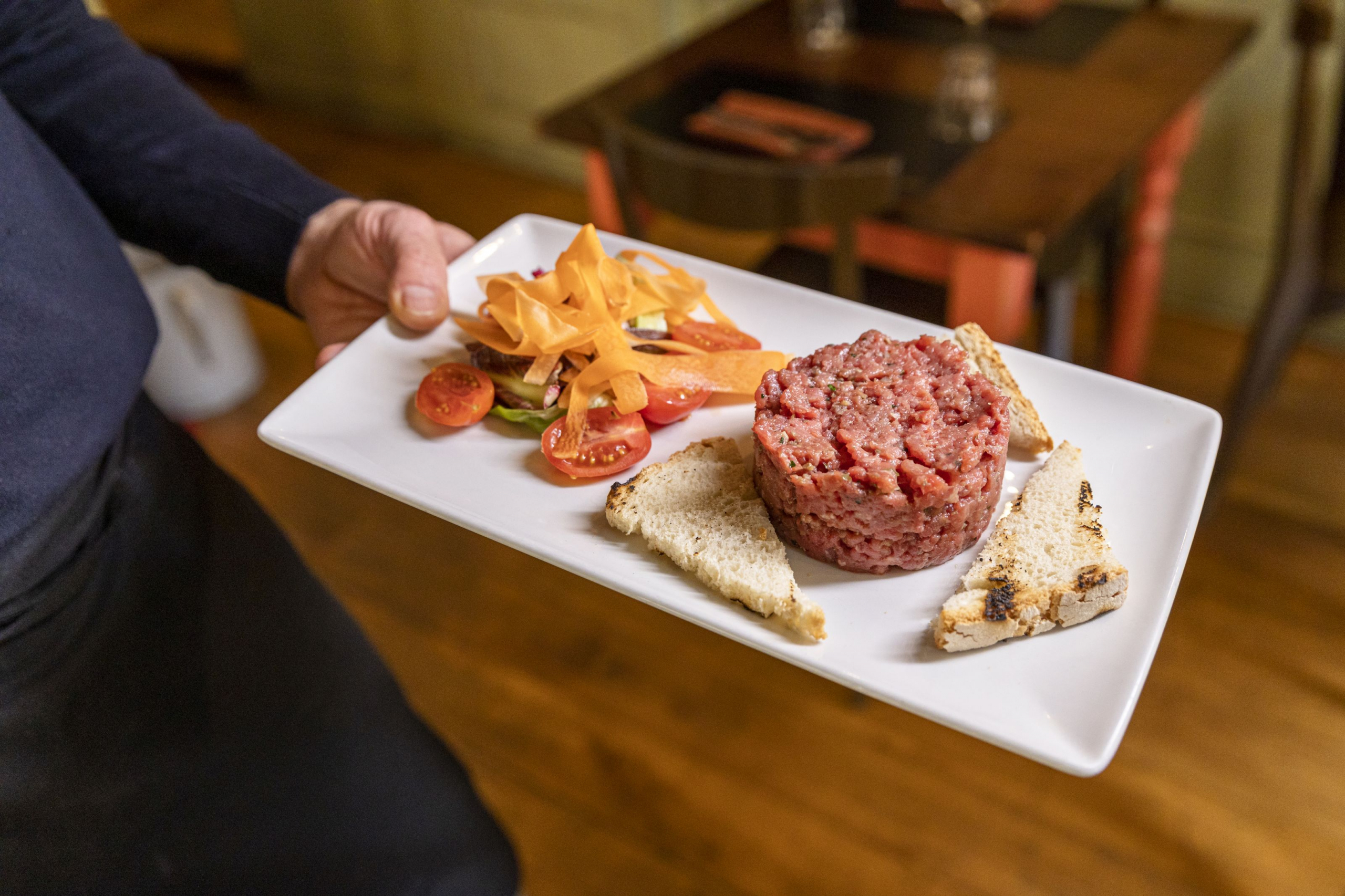 In a typical Tuscan restaurant in Florence, you can expect to be greeted by warm hospitality and a welcoming atmosphere.
Whether you are having dinner with friends, family or a special person, Trattoria Sant'Agostino will make you feel right at home. Decor is often rustic and charming, with wooden tables, exposed brick walls, and soft lighting. A typical Tuscan restaurant in Florence will offer a variety of dishes that showcase the culinary traditions of the region.
Start with an appetizer of cured meats, cheeses and olives. For the main course, try the signature dish of the Florentine steak, a juicy T-bone steak cooked over an open flame and seasoned only with salt, pepper and olive oil. Or treat yourself to a dish of pappardelle alla lepre, ribbons of pasta topped with a rich wild hare sauce. And don't forget to accompany your meal with a glass of Chianti, one of Tuscany's most famous wines.
But it's not just about food:
Trattoria Sant'Agostino is also dedicated to providing excellent service. The staff knows the menu well and can recommend dishes based on your preferences. He is attentive to your needs without being intrusive, ensuring your dining experience is an enjoyable and memorable one. In conclusion, if you are looking for an authentic taste of Tuscany, Trattoria Sant'Agostino in Florence is the right place. From warm hospitality to delicious cuisine, you won't be disappointed. So why wait? Reserve your table today and get ready for a culinary journey to one of Italy's most beloved regions.
Via Santagost'Agostino 23/r – Ang Via Maffia
dinner in Florence, where to eat Tuscan in Florence, eat in Florence, eat Tuscan, Tuscan flavours, Tuscan specialities, Restaurant in the Santo Spirito area of Florence, Restaurant near the Arno Florence, typical Tuscan restaurant in Florence, Tuscan cuisine restaurant in Florence, Eating Tuscan in Florence, Where to eat in the Cestello area, eat near the Cestello Theater, dinner in Florence in the Cestello Theater area
0
0
Trattoria Sant'Agostino
https://www.trattoriasantagostino.com/wp-content/uploads/2022/04/TRATTORIA_SAgostino_logo-1-300x151.png
Trattoria Sant'Agostino
2023-05-31 22:33:10
2023-05-31 22:33:10
Tuscan restaurant in Florence