Typical restaurant of Florence: Taste the authentic Florentine cuisine
Taste the authentic Florentine cuisine
Located in the heart of the city, Trattoria Sant'Agostino offers an authentic culinary experience that will lead you to discover the flavors and pleasures of Florentine cuisine.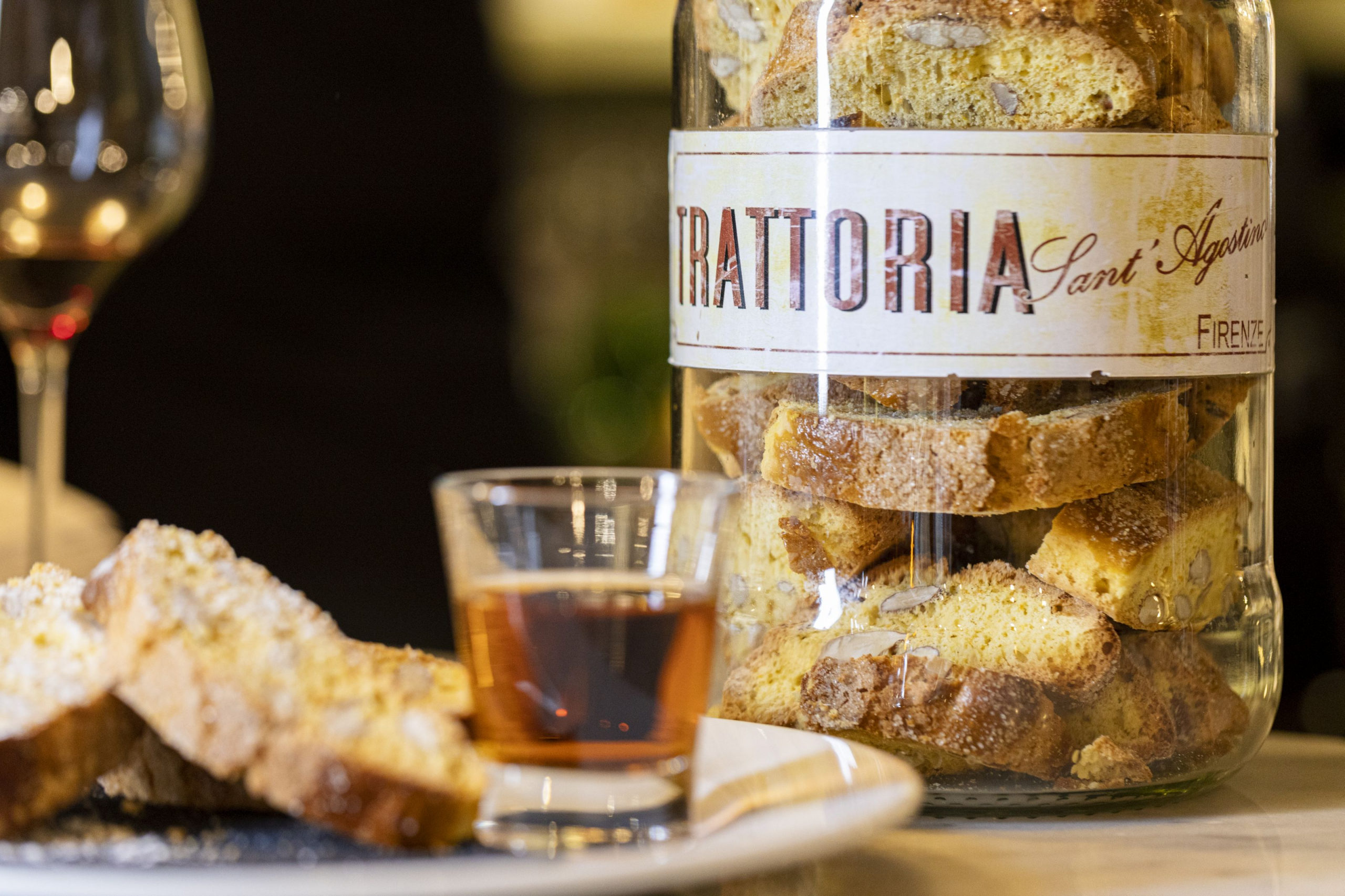 A menu that celebrates tradition
Trattoria Sant'Agostino is renowned for its menu that celebrates the rich culinary tradition of Florence. Each dish is prepared with care, respecting the recipes handed down from generation to generation. The Florentine steak is the highlight of our menu, a succulent and tender beef steak cooked to perfection. You can also enjoy pasta dishes such as ribollita, a rustic soup made with bread and vegetables, or pappardelle with wild boar, a classic Tuscan dish that delights palates from all over the world.
Fresh, seasonal ingredients
Our culinary philosophy is based on the use of fresh, high-quality ingredients. We work closely with local producers to ensure we get fresh and seasonal ingredients, from freshly picked vegetables to meats from the best farms. This commitment to quality ingredients is reflected in the authentic flavors and irresistible aroma of our dishes. Each bite will transport you to the genuine culinary tradition of Florence.
Trattoria Sant'Agostino offers a welcoming and authentic atmosphere that will make you feel right at home. The traditional furnishings, with rustic and warm details, will immerse you in the Florentine atmosphere. The stone walls, the terracotta floors and the typical Tuscan design elements create a unique and fascinating environment. Our friendly and professional staff will be at your disposal to ensure attentive and thoughtful service, to ensure that every visit to our restaurant is an extraordinary experience.
Via Santagost'Agostino 23/r – Ang Via Maffia
Tuscan dinner in Florence, Trattorias in Florence, Trattoria in Florence, Typical trattorias in Florence, Typical trattoria in Florence, What to eat in Florence, What to eat in Tuscan Florence, Where to have Tuscan dinner in Florence
0
0
Trattoria Sant'Agostino
https://www.trattoriasantagostino.com/wp-content/uploads/2022/04/TRATTORIA_SAgostino_logo-1-300x151.png
Trattoria Sant'Agostino
2023-05-21 18:39:25
2023-05-25 23:11:29
Typical restaurant of Florence: Taste the authentic Florentine cuisine